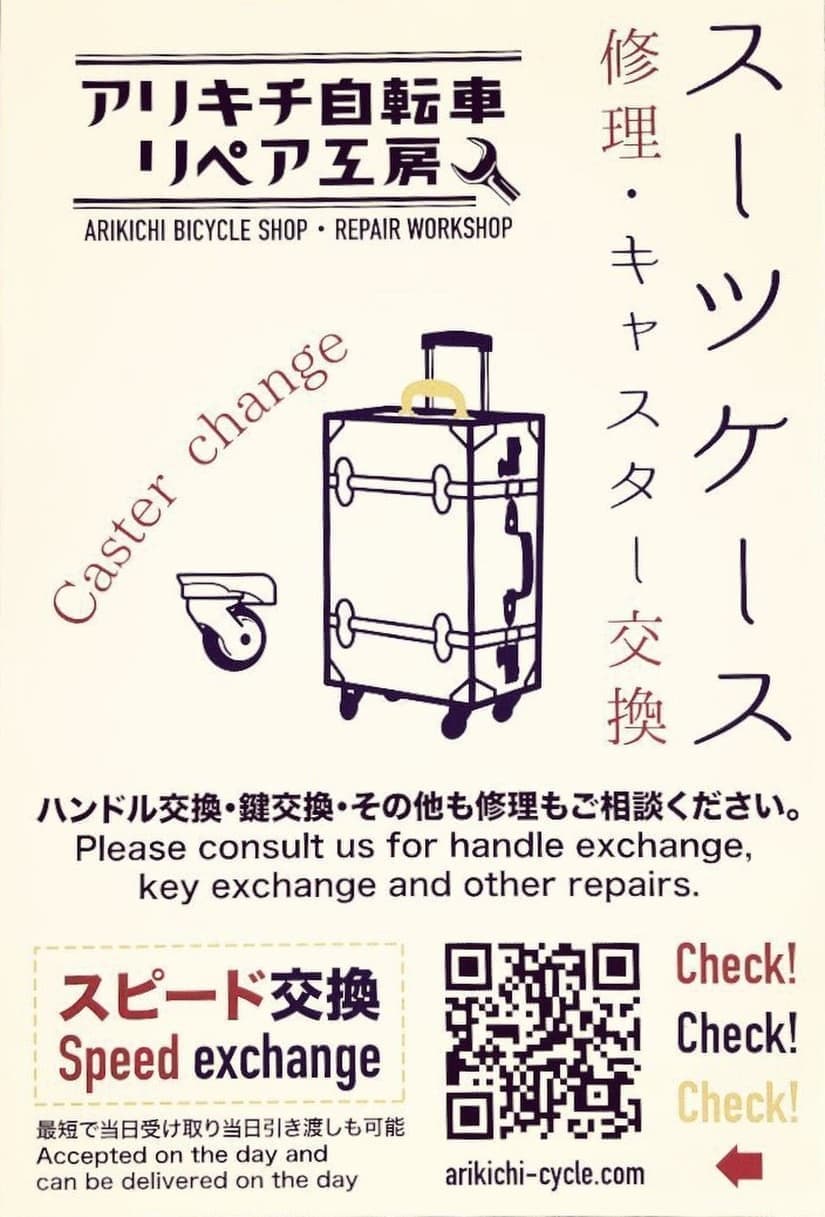 Suitcase repair Caster replacement


Deterioration of wheels · Damage to wheels · Loss of wheels
●
Suitcase repair Caster replacement
The caster that is overworked is the most fragile in the suitcase and carry bag, and it is a repair that has a large number of requests for replacement.
It is time for replacement if there is only one wheeler with two wheels or four wheels with bad condition. We recommend repair before it leads to damage to other parts.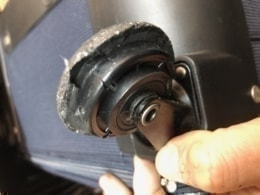 ●I am proud of the speed response with sincerity
I am proud of the speed response with sincerity
If it is a caster exchange that occupies 80% of the suitcase repair, it can be received on the same day and delivered on the same day. The reason is because we do repair and repair with our own know-how without relying on outsourcing. The cost is also a reason to be reduced compared with other companies.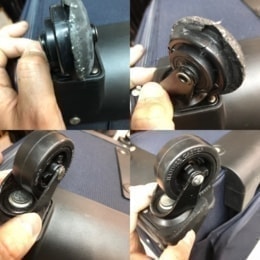 ●The reason why the caster breaks

Actually, no matter how carefully the suitcase carry-back caster is used, it will be broken just by using it normally.
There are many reasons for failure, but these are roughly divided into three
Structural problems are large, but their way of breaking also changes depending on how they are used.
Damaged casters often cause damage other than caster.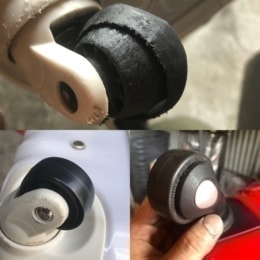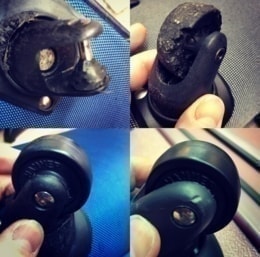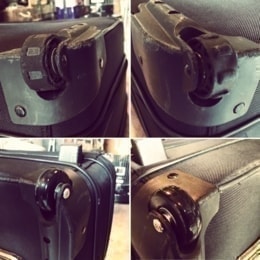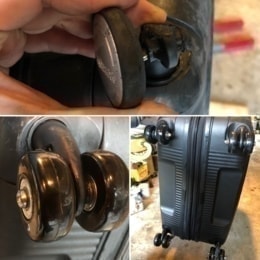 Caster replacement plan
Replace only one wheel
Even a damaged or lost caster is OK.
If the balance is a little anxious with old wheels and newly replaced wheels, we recommend replacing with two or four wheels
Replace 2/4
By replacing the damaged caster and the caster running parallel, you can reset the progress of wear.
I recommend it to those who use it while tilting.
Replace 4/4
By replacing all four wheels, it is possible to reset the progress of wear and tear and restore stable driving. If it is not desirable to replace the caster with a genuine caster, we recommend replacing all four wheels.

※ Set discount available
Example: Normal 2000 yen × 4 = 8000 yen 
Set discount applied 6000 yen Real exchange 1500 yen / piece 
(Tax not included)

※ Repair cost may vary depending on brand and shape
Location, map article
For those coming by car
Arikichi bicycle shop  ← Search in Google Map app

● [Gamou 4-chome intersection] to Imazatosuji (for shigino), there is a factory of Takara Standard on the right where I crossed the Shigita Bridge, and there is an Arikichi bicycle store on the left

● If you are coming from 【Sigino Station】, you will find the Arikichi Bicycle Store on the right side about 30 meters past the Lawson sigino Higashi 2-chome store.
For those coming by train or bus
Osaka East Line / JR Gakken Urban Line 7 minutes walk from Sigino Station
6 minutes on foot from Sigino Station
Subway Tsurumi green line
5 minutes walk from Gamou 4-chome
Sigino Station (400 m)
Gamou 4-chome Station (300 m)
address
536-0017 Jouto-ku, Osaka City Shigita East 1-2-4
business hours
Regular holiday: every Tuesday
On every third wednesday
Opening hours: Wednesday to Sunday
10: 00-20: 00
Opening hours: Monday from 10:00 to 20:00
Phone: 090-8219-3654
Email: arikichi.cycle@gmail.com